Congratulations to
John Scully, Class of 1979, named DPS Commissioner
click on the link below & read the newspaper article!
https://files.gabbart.com/182/scully.pdf
---
Pictures from Alumni Banquet June, 2019
Billy Umsted inducted into the Schulter Hall of Fame
---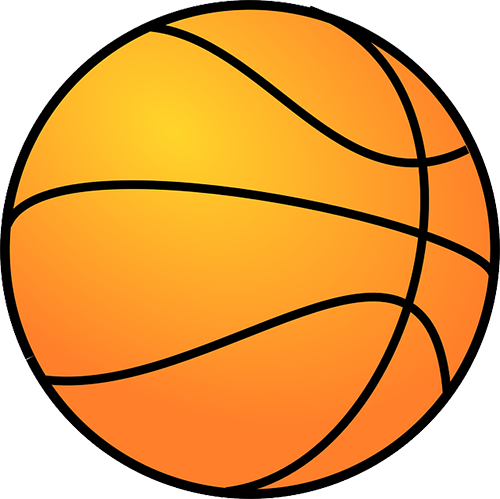 Schulter Duo Makes History
Kelly (Kindell) Weigand and Rikki Wolfe
click on link to read article
https://files.gabbart.com/182/kelly_and_rikki.pdf
---
March 19, 1941 – July 17, 2017
Click on the his name
https://www.schulter.k12.ok.us/16857_2
---

click on his name
---
Pictures from Donkey Basketball
Congratulations
Kelly Kendall Weigand
Graduate of 2006
---

Congratulations, Amber Walker, Alumnus, Class of 2014!!
One of Schulter's past graduates, Amber Walker, has recently had the honor of being selected for the All-Oklahoma/All-USA Academic team and will be recognized at a ceremony on March 7th in the Rotunda of the Oklahoma State Capitol. Amber was selected because of her grade point average of at least 3.5 and because she demonstratets leadership skills in the classroom, on campus, and in the community. Amber will graduate in April with an Associate in Science in Allied Health Sciences from the School of Arts and Sciences at OSUIT. She plans to enroll in Tulsa Community College's Dental Hygiene Program.
Amber Walker pictured with Mr. Callahan
---
A Visitor from Germany
VIsiting from Germany was Nick Jovic, exchange student Class of 1998, (left), Mr. Callahan (center) and John Delso (right)
---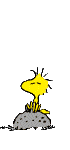 Dennis Shoaf, a Schulter High School graduate in 1985 has been elected to the city council in Cave Spring, Georgia. Dennis was elected with 63 percent of the vote. Dennis has been residing in Georgia and working for Kellogg Foods since his graduation from OSU Okmulgee in 1987. When Dennis graduated Schulter High he was vice president of his senior class, an early politician.
---

Bobby Turner, Schulter Graduate of the Class of 1988,
on opening day of bear season , October 1st,
killed this bear in Latimer County. The bear, a female,
weighed an
estimate of 300 lbs. and was 6 foot tall. This was the
first time that Bobby has hunted bear.
---
Schulter High School is also proud to claim Chief Hodge as one of our graduates in the Class of 1952.

---

Alumni Visit


On Tuesday, September 3, 2013, Schulter High School was honored with a visit from Nick (Joe) Jovic from Germany. Nick attended and graduated from SHS in 1998 while residing with Schulter Teacher, Mr. John Fusselman. After returning to Germany, Nick pursued a degree in Mechanical Engineering and now works designing luxury aircraft cabins for private jets. Nick was attending a training session in Seattle and took a few days to return to Schulter and visit with the Boatright boys and others who be became acquainted with while living in Schulter.
Pictured left to right: Chris Boatright, Mr. Callahan and Nick Jovic
---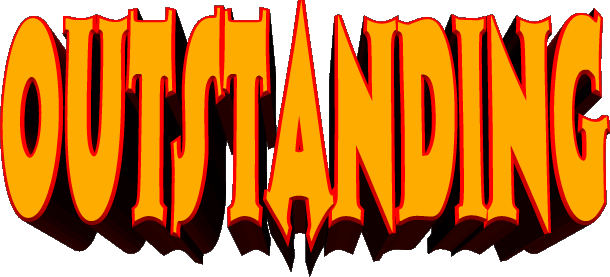 Emily Mahan graduates from
Roger State University with a
degree journalism. She was
also awarded RSU's
Outstanding Graduate.
Congratulations, Emily!!
---
Donkey Basketball Game, Feb. 2nd
Alumni vs Seniors
---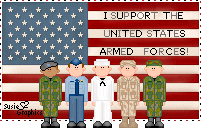 Paul Chapman Crook, 2012 Schulter Senior recently enlisted in the Navy and has completed his basis recruit training at the Great Lakes Naval Training Depot. Paul's rating is a FC (Fire Controlman). He will be studying circuit board electronics and repair. He said, "He loves everything but standing watch". There are certain positive opportunities in miltary service. Paul feels that Naval service is very rewarding. The Navy provides great college opportunities, free medicial care, a steady paycheck and keeps you motivated. Paul has chosen to be in the Navy for six years!
---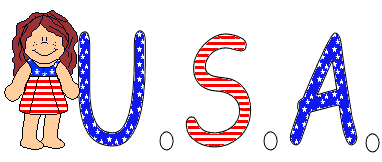 Pictured is Ross Haynes, Class of 2009, with Mr. Allen Callahan
Ross will be serving in Italy for the next 2 years. Ross will be stationed in Aviano, Italy.
---

Teaching Math in this year's summer
school, was B.J. Bunyard. Below is a
picture of B.J. and his wife, Robbie, at the
YMCA. On the last day of summer school,
the students went to the YMCA for an
afternoon of swimming.
---
Notice
On Friday, April 19, 2012, two Schulter graduates recieved their Associates Degree in Registered Nursing at OSU, Institute of Technology. both young women were honor graduates in the RN Program. Lena Baldridge, Class of 1999 and Sammy Sites, Class of 2002.
Also on May 12, 2012, Bethany Beachel, Schulter Class of 2008, will be awarded her Bachelor of Science in biology with a minor in chemistry from East Central STate University in Ada, Oklahoma. Bethany plans to continue her education in a medical related field, pharmacy or registered Physicians Assistant.
Sami and her husband Clayton Moore
---
Jason Layman
---
Connie Fowler named 2011 County DHS
Employee of the Year
---
Alumni compete in the Donkey
Basketball Game
---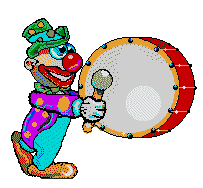 Schulter Alumnus, Emily Mahan, crowned
Homecoming Queen at Rogers State
University
Emily Mahan was inducted into Alpha Sigma Chi Honor Society as a junior last semester, she has also been awarded a scholarship for maintaining a 3.5 or higher GPA. Since Emilys transfer to RSU in August, 2009, she has been actively involved in two student organizations (Student Broadcasting Association and Alpha Sigma Tau Sorority). She is the secretary of Student Broadcasting Association and chapter president of Alpha Sigma Tau Sorority. She has also co-directed Hillcamp in August and has had student jobs in the Office of Admissions and RSU Radio. Through Emily's student organizations, she has given back to the community of Claremore by participating in projects for SafeNet, Juvenile Diabetes Research Foundation, Habitat for Humanity, Wood Manor Nursing Home, and other local or national philanthropies.
Congratulations, Emily Mahan
---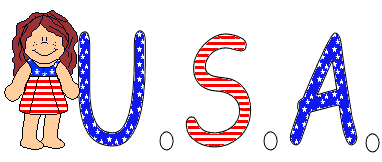 Corporal Tyler Upchurch, Class of 2006, was honored at the Schulter Veterans Day Program, Friday, November 11, 2011. Tyler recently returned from a tour of duty in Afghanistan.
---
Courtney Beachel teaching 3rd graders how to sign in sign language.
---
Courtney and Bethany Beachel, Schulter Alumni involved in NASA at East Central University. Bethany is pictured on the bottom row all the way to the left and Courtney is in the second row second from the right. Congratulations girls!!
---
Bethany Beachel, a Schulter alumni, presently a student at ECU to become a pharmacist,
demonstrated a picture frame craft to the humanities class, May 13th.
---
Schulter Alumnus, Michael Kindell, will be participating in
the ROCKLAHOMA bands competition, sponsored by KMOD 97.5.
Michael is a drummer with the group "Absence of Ink". Schulter folks
can help the band by voting at www.kmod.com/pages/battlevote.html.
---
This article was reprinted with permission of Okmulgee Daily times.
We have recently learned that 2006 Schulter graduate, and 2010 ORU graduate, Kelly Kindell,
has been hired as the assistant varsity coach and head junior varsity coach at Bacone University.
We are very excited about Kelly's first step into collegiate level coaching.
---

Pictured, left to right, Allen Callahan, Schulter Superintendent, Phillip Eisenhauer and John Fusselman.

On Monday, April 19, 2010, Schulter School was visited by two very special guests. Mr. John Fusselman, who was the language Arts teacher at Schulter for many years and one of his exchange students Phillip Eisenhauer. Phillip ws an exchange student from Germany who attended Schulter High School for one
year, graduating in 1999. Phillip is now completing his doctoral work in Economics at the University of chicago and was visiting Mr. Fusselman who now resides in Bartlesville, Oklahoma.
Phillip was given a tour of the new high school building and visited with many of the teachers and staff who were part of his exchange studetn experience at Schulter. He then went back to Tulsa and caught a plane back to Chicago where he will continue his doctoral work.


---


This article was reprinted with permission of Okmulgee Daily times.



NJCAA Distinguished Academic All American
(Staff photo by Herman Brown)
Rikki Wolfe is known around Okmulgee County as an outstanding athlete and basketball player.
The Schulter High School graduate went on to a solid career at the junior college level. Besides her considerable basketball skills, she is also an outstanding student. Rikki earned her Associates Degree in Physical Education in May from Carl Albert State College in Poteau, Oklahoma. She was named to the President's Honor Roll with a 4.0 grade point average. Rikki was a starter for the Lake Vikings basketball team, where she was also named to the 2009 NFCAA Distinguished Academic All American team and finished ranked 18th nationally for 3-point percentage at 42 percent. Rikki is shown here displaying her Distinguished Academic All American certificate. She is the daughter of Rick and Minnie Wolfe.


---

This article was reprinted with permission of News Weekly.


Gaches named Mounds superintendent
By Greg Evens

MOUNDS - After seeking applications and interviewing candidates, the Mounds School
Board hired a new superintendent of schools during its March board meeting.
After reviewing 43 applications and interviewing seven of the candidates, the board selected
Alfred Gaches for the position. Gaches has six years of experience as a superintendent and the board
believes Gaches will be able to guide Mounds Schools growth during the coming years. For the past
year, Gaches served as the Superintendent of Wynnewood Public Schools, which is located near
Paul's Valley. He held the same position at Schulter Public Schools in Okmulgee County for the prior
five years.
Before becoming a superintendent, Gaches was the K-12 principal and coach at Grand schools.
He previously coached and taught at various schools in Oklahoma and New Mexico.
Current Superintendent Dr. James Grey did not seek the permanent position.
"I agreed to come to the district for a year," Dr. Grey said. "I was always here on an interim basis."
"We have some teachers who are on temporary contracts and their status must be determined,"
Dr. Grey said, a decision on next year's staffing levels has not been made.
A number of steps were involved in the selection of a new superintendent. Initially the position
was posted and applications were sent out to those interested. The applications were reviewed by
the School Board members and the 43 applications were narrowed down to seven to be interviewed.
All seven of these candidates were interviewed in one day. The Board voted upon for its choice and
asked Gaches back. Gaches brought back specific contract details and the formal contract was drawn
up. It was approved and signed by both the Board and Gaches.
Gaches is scheduled to start at Mounds Schools on July 1. If Gaches expresses interest in
starting before July, the details can be worked out between the Board and Gaches.


---


This article was reprinted with permission of Henryetta Free Lance.


TGSN receives prestigious award
The gospel Station Network, Ada, Oklahoma, received online Christian radio's most
prestigious award at this year's National Religious Broadcasters convention at the Gaylord
Opryland Resort in Nashville, Tennessee.
Christian Netcast is the largest streaming provider for Christian radio and The Gospel
Station Network (TGSN) was voted at the most popular gospel station, as determined by online
voting throughout the last few months of 2009.
In April, TGSN will be one of the first gospel stations in America to present an iPhone
app to their listeners.


---
This article was reprinted with permission of Okemah News-Leader.

NICOLE BEEN IS TRAINER AT OKEMAH FITNESS CENTER
Nicole Been is certified through the National Exercise Trainers association (NETA)
in a group fitness and personal training.
She has a passion for helping others achieve their fitness goals and feel better about
themselves inside and out. She presently conducts a fitness boot camp class and is the
personal trainer at the Okemah Family Fitness Center.
Nicole has spent three years in the strength and conditioning field at both the high
school and collegiate level. She served as a student athletic trainer for Oklahoma State
University from 2002-2004.
While doing her graduate work at Baylor University she held the position of Graduate
Assistant Coach for the Lady Bears Basketball Program. She has spent time working for
the NBA, on two different occasions. Her first tenure during the 2006-07 season as a
Community and government Relations intern with the Orlando magic, and the past February
as an All Star Attractions manager during the 2010 NBA All Star Weekend.
Before Been returned to Oklahoma she was at Le-Tourneau University as the Sports I
Information Assistant, Assistant Women's Basketball Coach, and taught weight training in
the Kinesiology Department there.
Been was born and raised in Okemah and attended school through her Junior year at
Okemah High School. She graduated from Schulter High School in 1999.
She has a BS in Athletic Training and a MSEdu in Sport Management. In addition,
she currently serves as an Adjunct Professor teaching Health and Wellness at Seminole
State College.
She coached 5 seasons of basketball in schools such as Stillwater Jr. High and
High School, Baylor University, Seminole State College and Le Tourneau, and one season
of soccer at Stillwater.
In the Boot Camp offered at Okemah Family Fitness Center, "The total of weight loss
in inches is equal to that of a nine year old child," says Been. She announced another Boot
Camp will be beginning March 23rd and will last six weeks.
Nicole, along with her younger sister, Tara, founded the Been Foundation in 2007,
a non-profit organization that helps to enhance the lives of those in and around the Okemah
community.
---
These articles were reprinted with permission of Okmulgee Daily Times.
Scully Promoted to Deputy Chief

On April 1, 2009, Chief William Citty of the Oklahoma City Police Department promoted Major John Scully to the rank of Deputy Chief. John is the son of Sam and Juanita Scully of Coalton, Oklahoma. John attended Dewar First Baptist Church and graduated from Schulter High School in 1979. After his graduation from high school he attended Tulsa Junior College where he earned an Associate Degree in Police Science. John then joined the Oklahoma City Police Department in 1984 and continued his education earning a Bachelor of Arts and a Master of Science from Southern Nazarene University. John has served in many capacities within the Oklahoma City Police Department including Field Training Officer and Detective working in the Investigations Bureau and Internal Affairs. John continued working in many capacities as he worked through the ranks of Sergeant, Lieutenant, Captain and Major. Prior to his promotion, John was a Major and the Division Commander of the Special Investigations Division and was responsible for the Departments Intelligence function. Upon being promoted John is now in command of the Operations/Metro Divisions that provide uniformed patrol functions to the City of Oklahoma City.
---

Former Countian Elected President of Conoco Phillips Retirees Association

Richard Terrill, former Okmulgee county resident and 1965 graduate of Schulter High School, has been elected President of the ConocoPhillips Retirees Association.
ConocoPhillips currently has 22,000 retirees world-wide with about 1,400 in the greater Kay County area in north central Oklahoma.
Terrill's working career with ConocoPhillips spanned nearly 40 years. He spent the majority of his career in Refining Management with service in Engineering, Planning and Economics, Long Range Strategy and Business Development.
Terrill opted for early retirement in January 2007, and since then has busied himself with numerous volunteer activites in and around Ponca City. He served as a Member of the Board of Directors for the ConocoPhillips Retirees Association for two years before being elected President of the organization. His term as President begins January 1, 2010.
Terrill is married to the former Miss Nancy Hill, a 1966 Schulter High graduate. Richard and Nancy have two grown daughters and three grandchildren, all of whom currently reside in Ponca City.